In order to help you most efficiently, please, have the following information handy before you contact Technical Support.
What is the difference between perpetual and permanent licenses?
PERPETUAL – a fully free upgradable license (v.6.7 and higher), pure software key (SL):
– may be paid by two equal payments during one, after ordering, year;
– one has to pay, after two first years, for the technical support only;
– a price as for an upgrade from vv.6-4-6.6 to v.6.7 (perpetual license, the same series and type) is 2/3 from the full price (e.g., the current full price for PCGrate-SX v.6.7 Complete is $38,398., the upgrade price is $25,599.);
– a technical support for both versions during one year – for old vv.6.4-6.6 and new v.6.7;
– an upgrade to higher series and types is the difference between two current prices of two codes.

PERMANENT – a non-free upgradable license, pure software key (SL) or USB electronic key (HL):
– a one-time paid license (100% prepayment);
– an upgradable hardware (USB key included) or pure software license;
– after the first year, need to pay for the technical support of any PCGrate code;
– a non-free upgrade to any higher version, type or series (e. g, from v.6.4-6.6 to v.6.7); the price is a difference between two current prices of two codes.
| License Type | Permanent | Perpetual |
| --- | --- | --- |
| Upgrades | Not Included | Included |
| Tech support | 1 year | 2 years |
| Key types | USB and SL | SL only |
What is the difference between SL and HL keys?
There are two options for PCGrate licenses: USB (HL) type or SL (pure software license) type.
The Sentinel HL key is a physical USB or ExpressCard key that connects to a computer, or a chip that is embedded in the computer.
The Sentinel SL key is a software-based key that locks your software to a specific machine. 
We suggest using the SL type due to several reasons:
– In case of SL type, you won't need to pay and wait for the delivery. The license will be shipped to you via email.
– The SL type is bonded to the PC, so it is harder to lose the license. If you need to transfer the license to the other PC, it can be easily done via the 'Rehost procedure'.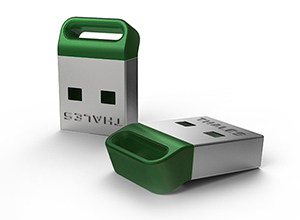 When using the v.6.1 program version, I could not as yet load/run the profiles (input *.grt files) and projects (output *.pcg files) generated by the PCGrate v. 6.0. When I attempt to do so the message "PCG Kernel ERROR: Value out of range" appears. How can I convert those files?
The PCGrate v. 6.0 and v. 6.1 series are separate programs. You can run both v. 6.0 and 6.1 software on your PC, but there is no way to convert the earlier files of any type into the new formats. We did that deliberately because a lot of changes and additions were made in the new 6.1 version. In going to the new 6.1 version you should reload your important input profiles manually and save the earlier output data as .xls or .txt format files.

IMPORTANT NOTE:

You can also have the earlier PCGrate®-S(X) v. 6.0 software and the PCGrate®-S(X) v. 6.1 software installed on the same machine, but it is strongly recommended not to run different versions simultaneously.
I am trying to calculate the simplest kind of transmission grating, namely, a lamellar grating having a substrate with a real index of 1.5 and zero imaginary index. I think I installed everything properly (it really seems very straightforward owing to the very simple user interface), but I cannot get any transmitted orders. I got 10 percent of the energy reflected, which is probably right, but I cannot view or plot the reflected orders.
For efficiency calculation of transmitted orders, you should use only the "Resonance Calculation mode" and "Finite Type of low border conductivity" options in the General/Accuracy optimization bookmark. If you would like to determine efficiency of the reflected orders of a transmission grating, you can also use the "Normal" calculating mode and the "Finite" type of conductivity for the substrate.

IMPORTANT NOTE:

If you change one "Calculation mode" for another, all parameters of the grating except the scanning parameters will be set to their default values. Therefore, with change of "Calculation mode" you will see a confirmation window.
The example I have sent (see Figure #28) is a lamellar grating and on top of it there is a layer of material. Thus, when I look at the grating profile, I see a series of rectangular ridges with a layer on top of each of them. The layer of the coating material is actually rectangular as well, so that we have two rectangular profiles arranged one above the other. How can I proceed using the PCGrate?
Attached here is an example of such a grating design and efficiency modelling by the PCGrate-S(X) v.6.1 software (see PCGrates_FAQ_A.zip). When constructing these lamellar border profiles, we used the "Trapezoidal Function of border profile" type with close to vertical slopes (but not equal exactly to 90 deg.) and small values of the "Vertical shift between borders" parameter for each layer (see Figure #29).
IMPORTANT NOTE:
There is an approximate relationship between minimal values of the "Accuracy parameter" Nk for border # k and big ratios of the "Period" to the "Minimal metric thickness between (adjacent) borders" d/T to reach an acceptable convergence of efficiency results, viz., υNk, min = d/T, where υ is a coefficient which is approximately equal to one or an integer greater than one.